Breeding moderate framed Polled Hereford cattle that calve easily, milk, and grow in a working environment.
Please take time to look around, You can quickly access all parts of our site from any page by clicking the buttons at the top of the pages.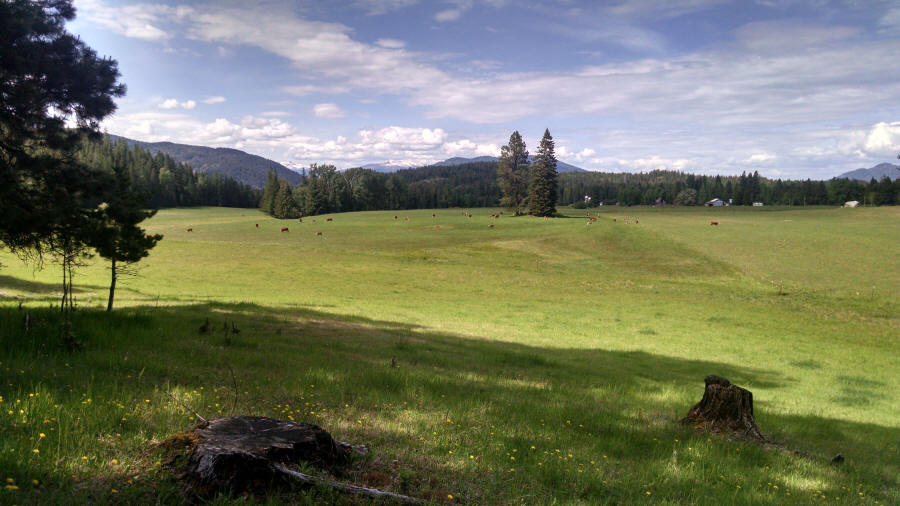 ---
We have an excellent son of KCF BENNETT REVOLUTION Y340 ET a "CHB Sire of Distinction" for sale. Click

for more information.
EPDS AS OF 5/15/17
Calv.
Ease
Direct
(%)
Birth
Wt
Weaning
Wt
Yearling
Wt
Milk
Milk
&
Growth
Calv.
Ease
Mat.
(%)
Mature
Cow
Weight
Udder
Suspension
Teat
Size
Scrotal
Circ.
Carc
Wt
Fat
Rib
Eye
Area
Marbling
BMI
Index
($)
CEZ
Index
($)
BII
Index
($)
CHB
Index
($)
EPD
+4.1
+4.1
+63
+97
+26
+58
+0.7
+106
+1.17
+1.24
+0.5
+75
+0.021
+0.36
+0.19
+$ 16
+$ 16
+$ 10
+$ 32
Acc
.36
.57
.47
.48
.29
-
.31
.40
.32
.31
.36
.37
.38
.38
.35
-
-
-
-

Breed Avg. EPDs for 2015 Born Calves

Click for Percentiles

EPD
1.2
3.2
49
79
21
46
1.4
88
1.16
1.17
0.9
61
0.004
0.33
0.08
18
15
16
23
Traits Observed:

FAT,REA,IMF,

Statistics:
Statistics:BW:1/77,WW:1/55,YW:1/31,SC:1/19,Dgt:3,SCAN:29,UDDR:1/3
---